E-commerce is becoming a reality in the Middle-East, transforming consumers' purchase journeys, delivering new customer experiences, altering business models, and giving new growth opportunities for both large and small retailers, as well as a new generation of pure e-commerce players.
The pandemic-induced consumer awareness favored firms focused on consumer experience or CX and accelerated the global trend to cashless transactions and e-commerce.
As a result, strong brands are trying to recoup losses and improve across all income sources.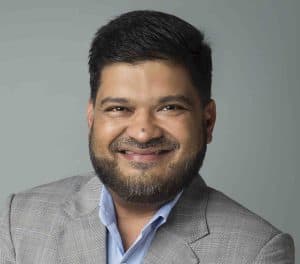 "During the pandemic, e-commerce grew in popularity since it was the most viable — or only — choice at the time. But, as meteoric commerce's rise continues, shoppers — notably in the fashion-lifestyle area — are returning to physical stores in growing numbers," said Shehbaz Shaikh, chief retail officer of REDTAG, a leading fashion-lifestyle retail group in the GCC.
"A reasonable explanation is that fashion retains a significant touch-and-feel component, with shoppers preferring to try on before purchasing," Shaikh added.
He also believes that the retail sector will continue to ride the omnichannel wave in the near future.
"We're seeing customers embrace a hybrid approach, where they peruse our catalogs online and shop in physical locations, as well as the opposite, where they have a tactile sense of the product in an actual store and then choose the convenience of online shopping," he said.
Current trends
The apparel industry has repeatedly proven its ability to reinvent itself and adjust to what and how consumers buy.
Today, customers in the GCC retail and fashion sector are savvier and more informed.
The lockdowns only enriched their awareness of contemporary trends and developments worldwide, as people spent more time on social media than ever before.
"We've witnessed a noticeable shift in customer behavior, with a preference for value fashion at the junction of fast and high-end fashion," said Shaikh.
"Customers are more likely to engage in 'retail therapy' as their disposable income rises, but they are also more aware of and specific about the brands and services they like to spend their money on. I believe that the appeal of brands that combine great value with exceptional customer service will grow. The emphasis on value fashion is a structural shift that is part of the new normal," he added.
"For example, buyers are increasingly concerned about a product's sustainability throughout its lifecycle, from manufacturing to disposal. Similarly, across all fashion segments, a casual style has become the standard, which is expected to be a long-lasting trend."
Customer convenience
Despite the benefits that e-commerce has brought to the industry, its rapid growth has uncovered some of its long-standing flaws.
From website product placement to last-mile delivery, online retailers will need to optimize across the value chain.
Shaikh expects brands to focus on supply-chain resilience, optimized inventory management, faster delivery times, secure payment gateways, and quick exchange/refund, among other things, in the coming months.
On the other side, retailers will also have to balance these obligations with business goals and costs, which will be a difficult task.
Every permutation serves a single purpose: to make the customer's life easier.
According to Shaikh, retailers must continuously look for methods to improve the convenience of their customers' shopping experiences across all touchpoints.
No single online service will satisfy all customers; their needs and expectations are all different. As a result, the goal is to provide clients with as many options as feasible.
A brand that builds a hyper-convenient service ecosystem can have a substantial influence on reach and revenue.