The GCC countries have prioritized solid-waste recycling and the production of alternative fuels, as part of their efforts to diversify their energy sources, find other economic bases, and preserve the environment
The entire volume of solid trash in Gulf nations is believed to be 92 million tons per year, with construction waste accounting for 53 percent, municipal garbage for 33 percent, and industrial waste accounting for 14 percent.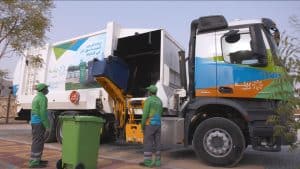 Solid waste management is one of the most critical challenges facing all Middle-Eastern countries.
It is divided into several types, primarily generated from construction, industrial, and agricultural materials.
When these wastes accumulate, they become a burden on countries, which is why the Gulf nations have resorted to recycling them to get rid of them in an environmentally-friendly way: using them to manufacture alternative fuels.
The Saudi initiative
Saudi Arabia has developed a cost-effective solution for its 17 million tons of solid trash each year.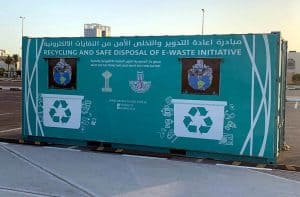 The Saudi National Center for Waste Management and the Saudi Recycling Company (SIRC) have established a municipal solid waste sorting plant and a facility for the generation of alternative fuels.
The project is the first of its kind in the country. It is being implemented in collaboration with the private sector, represented by the Green Solutions Company, to sort solid waste and produce alternative fuels to serve the green cement industry.
According to SIRC, the plant will result in more than 40,000 tons of alternative fuel recovered from municipal garbage every year, and the recovery of more than 7,500 tons of recyclable waste annually, saving more than 100,000 barrels of heavy oil.
The project is said to be the first step toward contributing to a fuel-equivalent savings of about 24 million barrels per year.
UAE action plan
The UAE has worked to find quick solutions to solid waste, which amounts to 5.6 million tons per year, with the passage of Federal Law No 12 of 2018, which encourages the establishment of recycling plants and the recovery of the maximum amount of recyclable waste.
Two decisions were issued by the UAE Ministry of Climate Change and Environment in 2019.
The first intends to use waste-derived fuels in cement manufacturers, while the second aims to use recovered construction and demolition waste in road and infrastructure projects.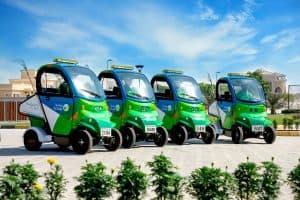 The construction of the first waste-to-energy facility in Sharjah, based on a cooperation between BEEAH and Masdar, started in 2019, marking it one of the most significant developments in converting garbage into energy sources and alternative fuels.
In July 2020, BEEAH opened a new biomass treatment facility at its waste management landfill in Sharjah.
The landfill processes 200 tons of cellular and carbon waste per day as part of its attempts to convert it into an alternative fuel for the manufacturing sector.
Qatar's interest
Qatar generates more than 2.5 million tons of waste every year, which amounts to 1.6 kg per person per day.
This has prompted authorities to seek solutions and implement recycling programs.
According to a statement last January by Suhail Holding Group CEO Ziad Issa, Qatar is projected to be the first country to recycle 100 percent of its solid metal trash locally.
According to official sources, Qatar boasts the most significant waste treatment facilities in the Middle East, with 2,300 tons of household trash daily treated.
In addition to treating and reusing more than 30,000 tons of tires, the facilities produce 30,000 tons of organic fertilizer per year, generates 269,000 megawatt-hours of electrical energy, and more than 33 million cubic meters of tires.
Kuwaiti projects
Solid waste is a strain on the environment in Kuwait, and has led the country to undertake a project to recycle waste and use it for fuel production.
According to Adnan Sayed, Director of Environmental Affairs at the Kuwait Municipality, Kuwait produces 7,000 tons of solid trash every day.
Sayed said the municipality would implement two essential projects related to a sanitary landfill site, a municipal solid waste treatment plant, and fuel generation.
Preparations are said to be underway to sign agreements with the Kuwait Cement Company to use household waste and convert it into fuel as an alternative to thermal energy in the cement industry.
Another agreement is to be signed with the Petrochemical Industries Company to produce petroleum products from waste.