Halal tourism is set to recover its prosperity in Islamic countries that have eased most of the rules and restrictions related to the COVID-19 pandemic.
Prior to the pandemic outbreak, the halal tourism overgrew, attracting millions of Muslims each year, who spent over US$ 212 billion in 2019 to enjoy spending their holidays outside their nations.
Halal tourism refers to tourist activities provided by resorts and hotels that do not contradict Islamic shariah, such as not serving forbidden food or drink according to Islamic beliefs and not having gambling halls or mixed areas for swimming and dancing.
These resorts distinguish themselves by offering separate entertainment facilities for men and women, family amenities that adhere to Islamic values, and women-only beaches, making them extremely popular with Muslim tourists, particularly conservative ones.
Growth projection
The halal tourism sector has become an investment haven, generating billions of dollars in earnings and accounting for 10 percent of the global travel sector, making it a significant commercial destination.
According to the Mastercard-Crescent Rating Global Muslim Travel (GMTI) 2022 report, international Muslim traveler arrivals reached 160 million in 2019.
After the disruption in 2020 and 2021, it's expected that Muslim traveler arrivals will reach 140 million in 2023 and get back to the 2019 level of 160 million in 2024.
The pre-pandemic projection of 230 million arrivals by 2026 will now be reached in 2028 with an estimated expenditure of USD$ 225 billion. However, this recovery process is fragile and could be disrupted by the continuing war in Ukraine, fuel price increases, and other health threats such as the emerging monkeypox or COVID-19 variants.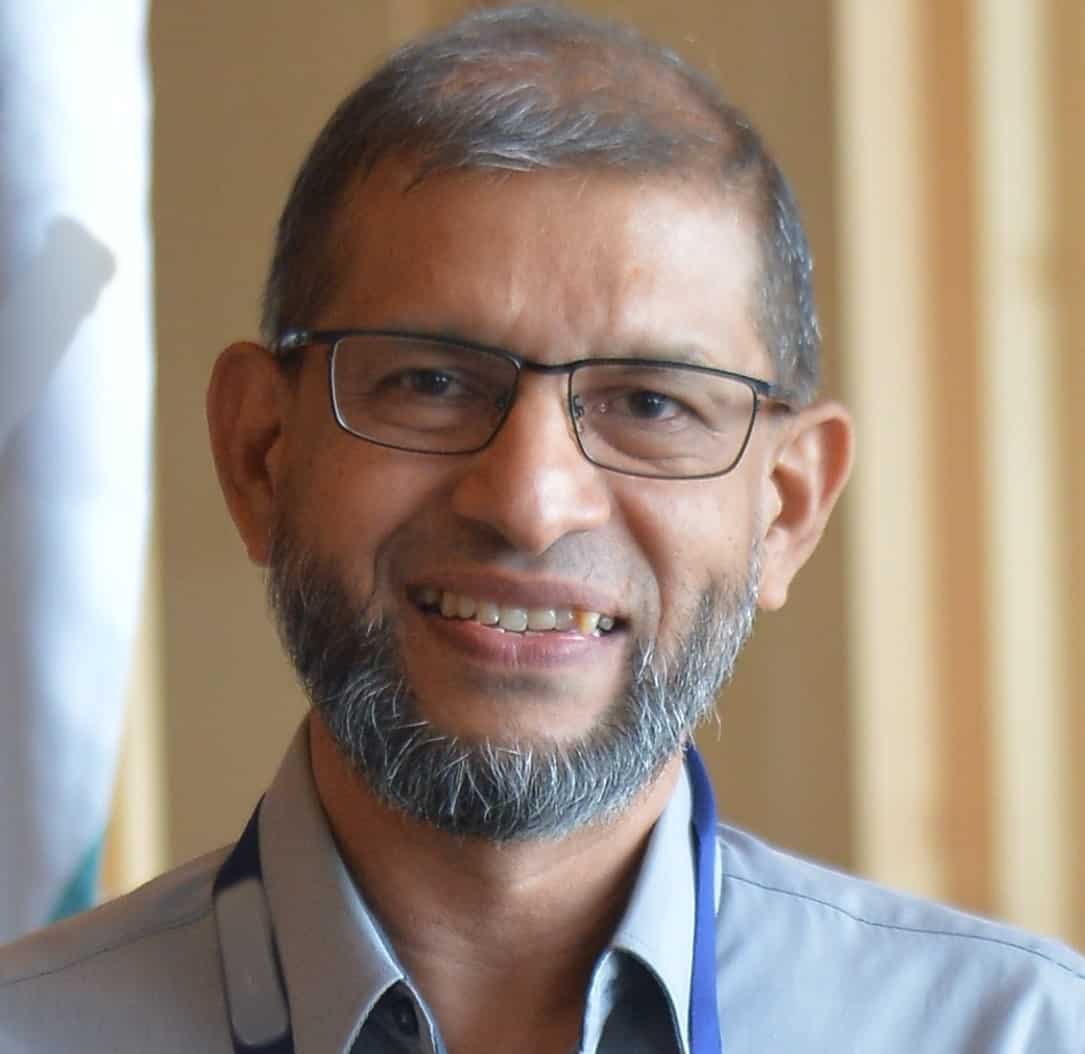 According to Fazal Bahardeen, CEO CrescentRating & Halal Trip, the years 2020 and 2021 were not good years for Halal tourism, but the market this year is recovering by 50 percent of 2019 levels and we expect up to 50 percent of 2019 levels which is about 80 million travelers this year.
Bahardeen noted that the COVID-19 restrictions, as well as other issues such as the Ukrainian and Russian war, and the disruption of supply and logistic chains, have all had an impact on travel and ticket prices, which are rising, but the market will get back on track this year, though the recovery process is still very shaky, particularly in terms of ticket price
Ufuk Seçgin, Chief Marketing Officer at Halal Booking Agency, also expects a great year for Halal Tourism.
"Halal tourism is rapidly expanding," he told TRENDS.
"Before Covid, it was expanding at a rate of 8 to 9 percent, and it was 12 percent of global tourism. It is a beneficial sector because countries in the GCC have the chance to attract both Muslims and non-Muslims," he added.
"In 2021, we had a shaky year despite travel constraints. Due to COVID-19, we had to be flexible with cancellations and refunds. Our flexibility paid off this year, as our revenues rose from USD$ 32 million in 2019 to USD$ 36 million in 2021. We predict another huge growth this year, potentially 50 to 80 percent compared to last year, which means we're aiming for 60 to 70 million dollars in sales, and we're doing well so far thanks to relaxed travel restrictions," Seçgin said.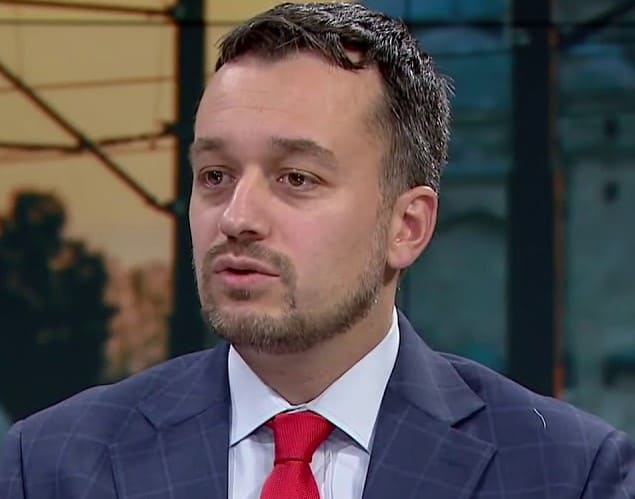 According to Seçgin, the pandemic had a devastating impact on all industries, particularly the travel and hotel industries, which affected the travel experience and rates.
"Many individuals had lost their employment in this industry owing to restrictions and poor demand, but the market is reviving as airports open, and hotel reservations are in strong demand."
Furthermore, passport renewals and rising oil costs because of the Russian-Ukraine war have made travel an unaffordable alternative for families. Most of them are making last-minute bookings to find decent rates, affecting the demand.
"If high energy prices continue, we will be facing a big problem, and we will witness changing plans to the end of summer as people seek cheaper flights and hotels in September and October rather than during the summer vacation," he explained.
Top destinations
The loosening of COVID-19 restrictions, the reopening of international borders, and increasing global flight connectivity have allowed eager travelers confined to their homes during the last two years the freedom again to travel.
Some destinations have taken advantage of the opportunity by developing stakeholder awareness, capacity building, and destination marketing to the Muslim outbound markets even during the pandemic.
This year's ranking reflects those efforts by the destination. Malaysia continues to maintain its top position in the GMTI 2022.
Among the Middle East and GCC countries, Saudi Arabia ranked first, followed by Turkey in the second place, the UAE third, and Qatar in the fourth place, and then came Jordan, Bahrain, Egypt, Oman, and Kuwait.
"Within the GCC, Saudi Arabia is the first as it is now opening up for tourism and has a lot of opportunities for halal tourism; it is no longer just a destination for Umrah and Haj, but there are a lot of activities to do such as hiking, diving, and cultural tourism ." It is a very Muslim-friendly place. Oman is also a modern and halal-friendly destination worth visiting. Overall, all GCC destinations are halal-friendly, however those two stand out due to alternative attractions such as culture and history in a halal setting." Seçgin claims.
Fazal agrees with Ufuk that Saudi Arabia is the best in the region for the halal tourism as it is also place for the Umrah and Haj.
"There is a big possibility for Umrah and Haj this year, especially now that Saudi Arabia has opened up and removed restrictions." As a result, they have the ability to boost tourism, stressing that ticket price increases will not affect people who are planning to perform Umrah or Haj anyway," he added.
According to him, Qatar is second because of the World Cup in 2022.
"I believe it has enormous potential, and Qatar is an excellent location since it combines modern living and culture." The UAE comes in third place because it is also a hub. These three countries, in my opinion, are at the top of the list.
Saudi Arabia
The Economist magazine released an article last November on efforts to re-create the Saudi economy, stating that the Saudi Public Investment Authority budgeted $2.9 billion to develop a 2,700-room hotel and several tourist attractions in support of halal domestic tourism in the Kingdom.
The project organizers expect that by 2030, Saudi Arabia will attract more than two million visitors annually.
The Saudi government anticipates that tourism will be the most important source of new jobs in the private sector, accounting for 10 percent of employment and GDP.
According to the British magazine, "Saudi Arabia has promise, as even before the pandemic, 50 million foreign tourists chose the kingdom above the rest of the tourist places to visit each year." It competes hard with Turkey and Malaysia in luring travelers into the sphere of halal tourism.
The UAE
Despite the UAE's tremendous openness, recent research released by the Dubai Chamber of Commerce and Industry indicated that the UAE ranks first in the world in halal tourism spending, with a spending volume of approximately US $17.6 billion yearly.
The research added that the UAE continues to lead the Middle East and North Africa region in terms of providing the most competitive business environment for investment in halal travel and tourism operations.
"Halal tourism is one of the essential pillars for the development and advancement of the Islamic economy," remarked Majid Saif Al Ghurair, former Chairman of the Dubai Chamber of Commerce and Industry, in a prior press conference.
"Halal tourism is experiencing a remarkable and significant development of its tools in line with the economic changes witnessed by global markets and the necessity of innovating new mechanisms and tools to improve performance and achieve the best results and returns," Al Ghurair added.
He emphasized the importance of developing a clear Gulf vision for the future of halal tourism and identifying the essential characteristics of strength that will strengthen its position as a genuine competitor to traditional tourists.
Turkey
As part of Saudi Arabia and Turkey's efforts to boost halal tourism, Ankara stated on April 29, 2022, its plan to conduct halal tourist voyages by ship from Istanbul to Jeddah, Saudi Arabia, to perform Umrah in 2023.
"Many people from all around the Islamic world will be able to travel to Istanbul and then sail to Saudi Arabia to do Umrah. We're planning to start umrah journeys via ship by 2023," stated Ay Cruise CEO Cetin Ay.
In addition to this collaboration, Turkey is one of the most critical countries in providing a halal tourist market on its own.
Omer Akgun Tekin, a member of the International Halal Tourism Association's (IHATO) advisory committee, stated in a press statement last April that Turkey aims to recruit 400 million Muslims living in geographical areas that are five hours away from Turkey by flight.
According to Tekin, the research and statistics from the International Halal Tourism Association revealed that 299 facilities in Turkey operate as Muslim-friendly hotels, 47 of which provide halal hotel services, while the remaining 252 hotels do not offer alcoholic beverages.