As the UAE sees the need for electricity rise hand in hand with industrialization and development, more and more Industries in the country are embracing solar in a big way.
The sustainable sources and the competitive price are not hurting the trend either.
Packaging company Al Bayader is no different: It recently installed a solar-paneled rooftop at its manufacturing site in the Jebel Ali Free Zone.
The project, which is described as the "first and largest solar rooftop" in the food-packaging business, was implemented by TotalEnergies of France.
Set on the plant's rooftop, the 980 kWp solar rooftop plant spans an area of 4,000 square meters and will generate over 1.5 GWh of clean electricity annually.
Talking to TRENDS, Al Bayader International Founder and CEO Nidal Haddad said integrating the solar panels on the rooftop of the company's advanced manufacturing plant would enable the company to make long-term financial savings on energy costs and conserve the environment, contributing to a more sustainable future.
He elaborated: "The solar rooftop is a part of our wider sustainability program to be a net-zero emissions company, and aligns with the UAE National Food Security Strategy 2051, which focuses on promoting food safety while conserving the environment. "
A significant trend
While the region progresses with utility-scale projects, companies and businesses are now focusing on distributed solar projects, which are much smaller sources of photovoltaic (PV) solar that can be connected to the grid via various feed-in-tariff mechanisms or established for industrial companies as part of their own micro-grids.
Nakheel, a reputed property developer in Dubai, granted a contract to Total affiliate Total Solar Distributed Generation (DG) in the Middle East in January 2021 to install 12,000 solar panels on the rooftops of the Ibn Battuta and Dragon Mart malls.
Many companies in the UAE are moving toward a more sustainable future, according to TotalEnergies.
"They are looking for ways to decarbonize their energy consumption because sustainability is part of their global strategy. They want to diversify their energy mix and reduce their environmental footprint and have a positive impact on the environment, as well as lower their electricity costs," it has said.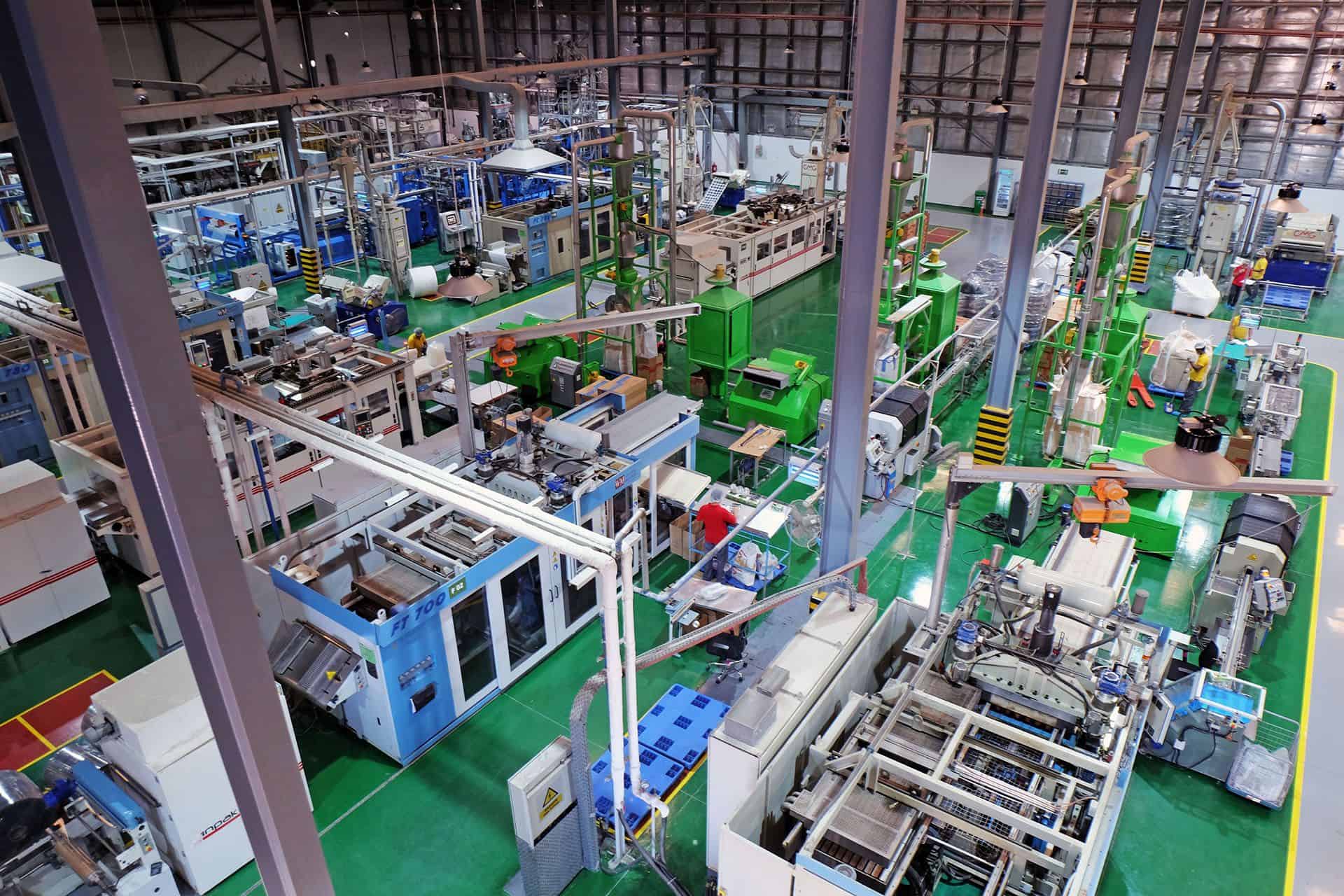 Importance of solar rooftops
According to TotalEnergies, there are several advantages to solar rooftops.
The most notable is that solar systems are less expensive than traditional electricity prices because they are not affected by market price fluctuations.
Therefore, solar will save the companies money on their electricity bills.
Another benefit is that CO2 emissions are reduced and converting to solar power sends a powerful statement to customers, employees, and investors about the company's environmental commitments, which has recently been a massive point of focus.
Al Bayader International's sustainable initiative, according to TotalEnergies, "sets a model for the industry and for other companies in the country."
"More enterprises will follow their lead and convert to solar energy," the French company believes.
"Our goal as TotalEnergies is to achieve net-zero emissions by 2050 in partnership with society. We are committed to helping UAE firms, with their energy transition. We believe that to achieve the global goals of the energy transition, including carbon neutrality, all industry participants must work together."
Solar distribution
Rooftop solar PV panels are utilized in many nations, but they are only recently gaining traction in the Middle East.
According to the Middle East Solar Industry Association or MESIA, the UAE is a regional "frontrunner" for solar energy.
"The UAE is quickly becoming a global hotspot for large-scale solar projects," TotalEnergies' told TRENDS, adding that its strategy is fully aligned with Dubai Clean Energy Strategy 2050, which aims to have 75 percent of Dubai's energy produced from clean sources by 2050.
The company claimed that it is actively contributing to solar energy development in Dubai through the Shams Dubai initiative, which encourages customers to install solar PV panels on their property to generate electricity from solar power and export any excess to the power grid.
Furthermore, TotalEnergies is assisting the UAE's energy strategy by providing competitive green electricity to businesses, decarbonizing energy consumption emissions, and creating and operating high-quality and safe on-site solar projects in the country.
"TotalEnergies is committed and dedicated to supporting the UAE in its energy transition," the company said, highlighting its significant track record of successful solar projects produced in the country.
GHG emission sources
According to a recent study published in Nature Food, the world's food systems are responsible for more than one-third of global anthropogenic GHG emissions.
The study also revealed that packaging now accounts for nearly 5.4 percent of global food system emissions, higher than any other supply-chain aspect, including transportation; however, emissions vary significantly per product.
Al Bayader International will continue to invest in innovative and sustainable solutions, according to Haddad.
For example, its Jebel Ali manufacturing processes are waste-free, with all industrial scrap recycled and reused in the production process, he said.
He also stated that the company uses recycled bottle flakes from local vendors in production, ensuring contribution to recycling local waste and having an Eco-Bayader Products Program that encourages consumers to embrace sustainability.
Haddad explained: "Food packaging is a critical aspect in the safety and preservation of all foods produced worldwide and in preventing food waste. As a result, all stakeholders must commit to a targeted sustainability strategy."