Dubai, UAE – Saudi Arabia is making efforts to increase the contribution of its tourism sector to the GDP to 10 percent by 2030, in addition to achieving 100 million visits, which would place it among the top five countries in terms of tourist arrivals.
With this goal in mind, the Kingdom recently announced a new instant e-visa scheme for UK, US, and Schengen visa holders. They can now obtain a Saudi electronic visa if they have previously used their existing visa to enter the country at least once.
The e-visa will also be available to permanent residents of any European Union country. The first-degree relatives of these travelers will also be able to obtain a Saudi visa on arrival at any air, land, or seaport in the country.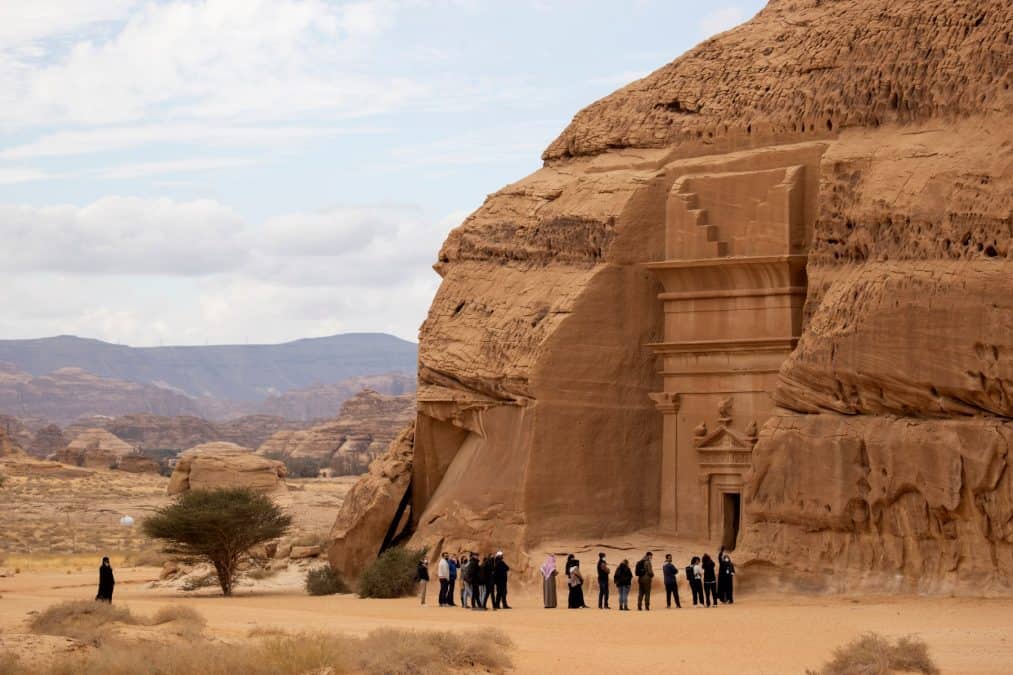 Saudi Arabia previously launched the e-visa permit, which allows tourists planning to visit the Kingdom to apply for the application process online, eliminating the need for paper-based documentation or physical visits to consulates or embassies. This move toward digitalization is expected to make the process faster and more efficient.
The aim is to facilitate the influx of international tourists, which will help the local economy.
According to the World Tourism and Travel Council, facilitating visa access significantly impacts travel demand. Countries offering e-visas typically experience an increase in travel demand of over 8 percent. In comparison, visa-free access tends to boost travel demand by an average of 16 percent based on global benchmarks.
Simplified process
Experts in the industry agree that the Saudi reforms have simplified and streamlined the processes for obtaining a tourist visa, making it easier for visitors to travel to the Kingdom.
According to Tracy Lanza, Group Head of Global Brand Development at Red Sea Global, the implementation of an e-visa system has made applications more convenient, with faster processing times, reduced waiting periods for visa approvals, and access to a broader range of travelers..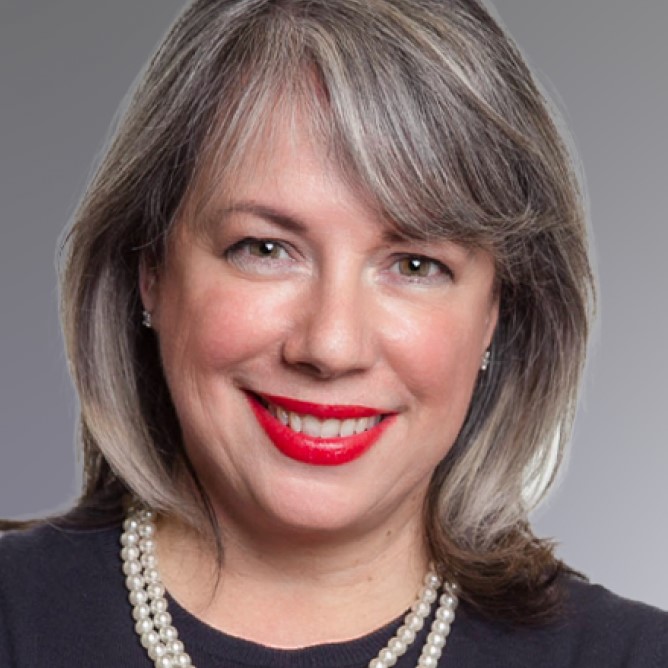 James-Elliot Square, Regional Business Development Manager at PRO Partner Group, believes that Saudi Arabia is focusing on making the process of traveling to the Kingdom as seamless and simple as possible to draw visitors to the country.
"The new visa regulations also mean that more individuals and families will be able to explore and experience Saudi Arabia's unique culture, heritage, and natural wonders," she told TRENDS.
"The Kingdom is investing in digital solutions to simplify travel procedures, connect tourists with local businesses via smart applications and create elevated experiences through virtual reality and other interactivity tools at local attractions. The Kingdom is pushing the 'wow' factor with its new projects and developments that offer a one-of-a-kind experience for their international visitors," he stated.
Tourists can apply for the 90-day e-visa through an online portal which is an easy, accessible process with quick visa turnaround times.
"By opening its borders further to UK, US, and EU (Schengen) residents and visa holders, the Kingdom has expanded its reach to new visitors and unlocked further potential for international travel and investment," he told TRENDS.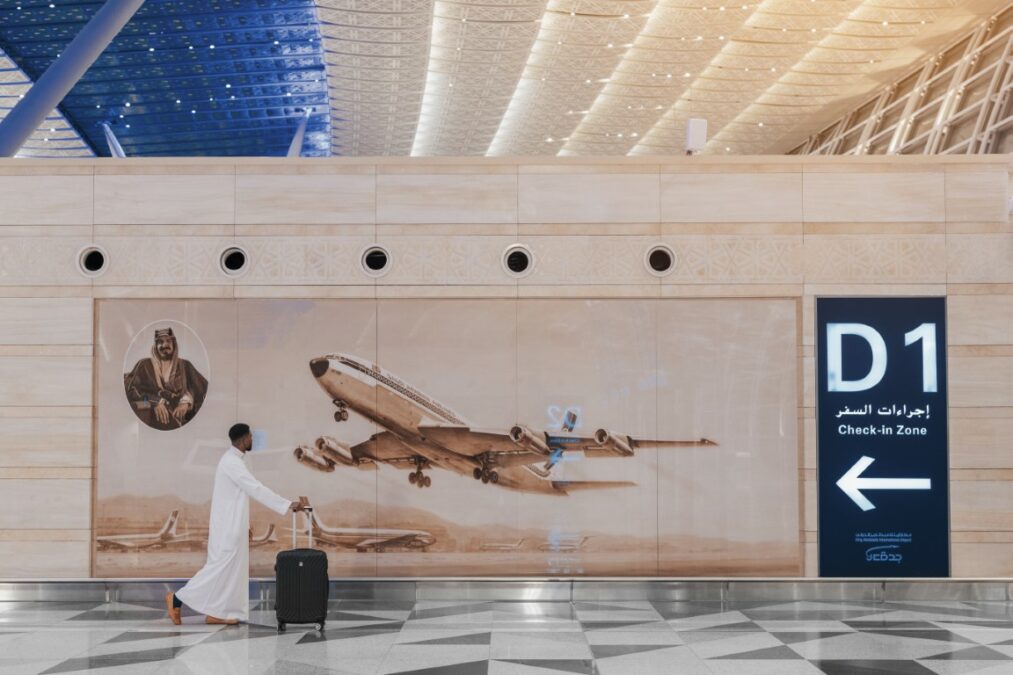 Saudi Arabia and Oman recently agreed in principle to establish a unified tourist visa and a joint tourism calendar. This visa was one of several bilateral tourism programs and initiatives designed to attract international tourists, GCC citizens, and expatriates.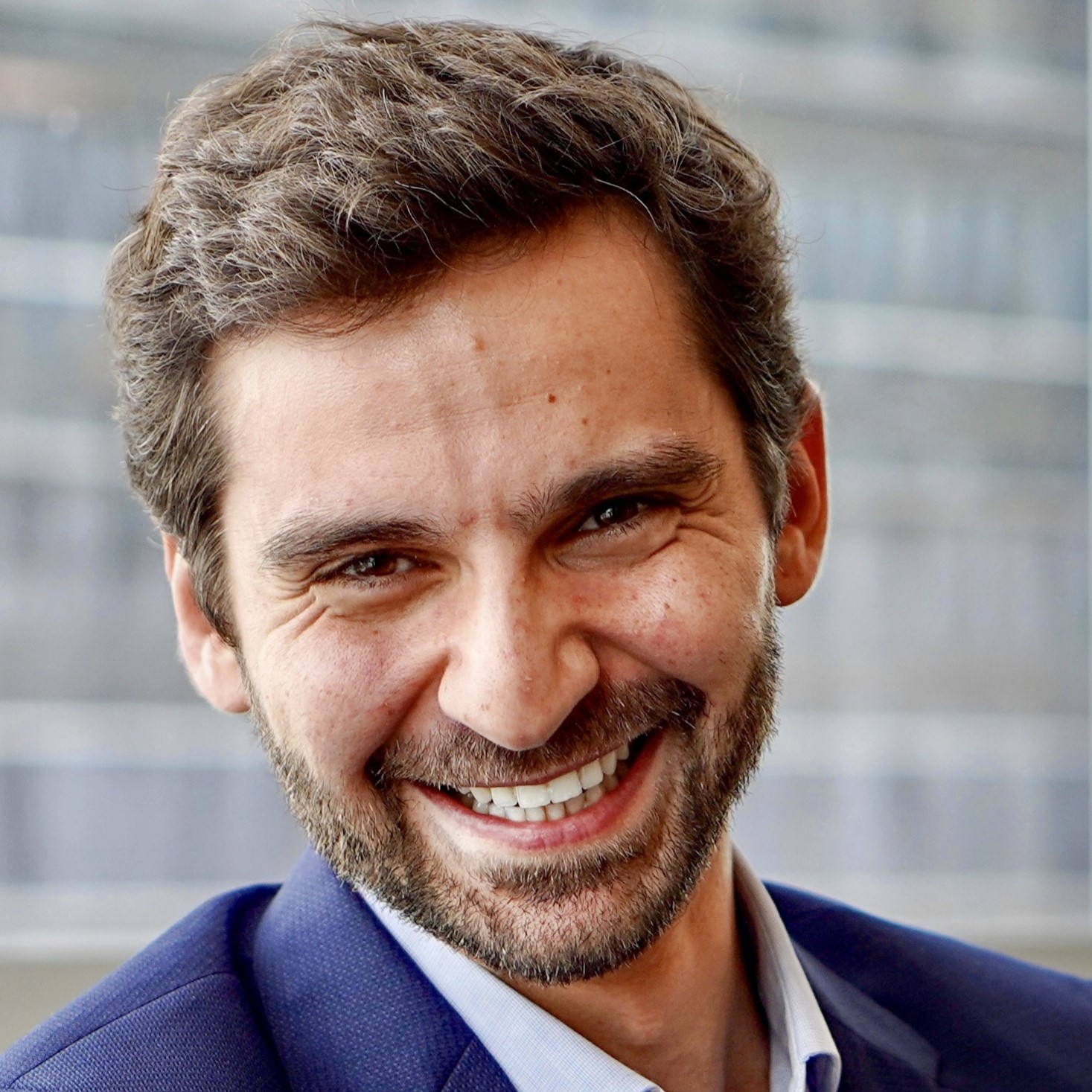 Patrick Samaha, Principal at Kearney Middle East and Africa, Government and Economic Development Practice, believes that the introduction of a visa "in the style of Schengen" has the potential to be a significant growth catalyst. This visa arrangement allows travelers from source markets on other continents to visit multiple countries in a single trip, thereby enhancing the convenience and allure of international travel.
Unified GCC Visa System
The availability of GCC resident visas could significantly contribute to an increase in the number of visitors from neighboring countries, such as the UAE and Qatar.
According to him, the unified GCC visa system could boost the tourism offering in the GCC through three key areas: one, is the seamless travel. Schengen-style visas streamline travel procedures and facilitate effortless movement among the Gulf countries involved, allowing travelers to explore multiple nations with a single visa. This is particularly useful for visitors coming from remote countries aiming to do a comprehensive trip to the GCC.
Second is the tour packages: Packages offering experiences in the entire GCC will have higher appeals with tourists coming from afar aiming to cover a variety of sights such as big cities like Dubai and natural wonders like Red Sea).
And third is regional cooperation: A "Schengen-style" visa opens for deeper collaboration, such as recent discussions between Oman and Saudi Arabia regarding joint tourism programs in adventure, nature, and camping.