KUWAIT CITY — Global central banks have paused rate hikes in recent months, as inflation, while remaining persistently high above target rates, is expected to trend downward.
Both the US Federal Reserve and the European Central Bank halted rate hikes in their latest meetings, signaling that central banks might be done with rate increases.
According to a new report by Kamco Invest, this shift is reflected in the recent recovery of global stock markets, while bond yields have eased at the higher end. Yields on 10-year US Treasury bonds dropped by more than 50 basis points to 4.5 percent after reaching a 16-year high last month.
However, inflation remains persistent in some regions, defying the global downward trend, especially in economies with high food prices. For instance, inflation in the MENA region is projected to stay in double digits at 17.5 percent in 2023 and 15 percent in 2024, as per the International Monetary Fund (IMF).
This trend is partly due to higher rates in advanced economies leading to capital flight from emerging markets, resulting in currency depreciation and higher import costs, including for crude oil and other commodities.
Higher borrowing costs have also led to increased general product prices, particularly in non-GCC MENA countries. Conversely, inflation in the GCC region has remained significantly lower than its broader MENA counterparts and global peers.
The IMF's forecast for inflation in the GCC region remains unchanged at 2.6 percent for 2023 and is estimated at 2.3 percent for 2024. Furthermore, core inflation in the GCC is expected to average 1.9 percent during 2023 and 2.2 percent in 2024, reflecting the effectiveness of government and central bank policies in mitigating the impact of higher international prices.
GCC central banks have also kept their benchmark borrowing rates unchanged, following the lead of the US Federal Reserve. Saudi Arabia's central bank, SAMA, maintained its repo rate at 6 percent.
Similarly, the Central Bank of the UAE announced that its repo rate on overnight deposit facilities will remain at 5.4 percent, while the Central Bank of Oman held its rate for local banks steady at 6 percent. Furthermore, the central banks of Kuwait, Bahrain, and Qatar also kept their benchmark rates unchanged, aligning with the US Federal Reserve's decision.
On the other hand, there are concerns that the recent conflict in Gaza may drive up energy prices, particularly in Europe. However, this is expected to have a limited impact on GCC countries.
Consumer Prices Index
Saudi Arabia
The annual Consumer Price Index (CPI) for Saudi Arabia in September 2023 rose by 1.7 percent year-over-year, compared to a 2.0 percent increase in August 2023. The moderate uptick in the Kingdom's CPI was mainly due to higher prices in the housing, water, electricity, gas, and other fuels group, which saw an 8.1 percent year-over-year increase in September 2023, and the restaurant and hotel group, which recorded a 2.5 percent increase.
This increase was offset by declines in heavily weighted groups such as food & beverages (-0.2 percent), clothing & footwear (-3.6 percent), and furnishings (-2.8 percent).
Month-over-month, Saudi Arabia's CPI remained unchanged in September 2023, mainly due to a balance between subgroups that recorded marginal upticks and those that experienced marginal declines.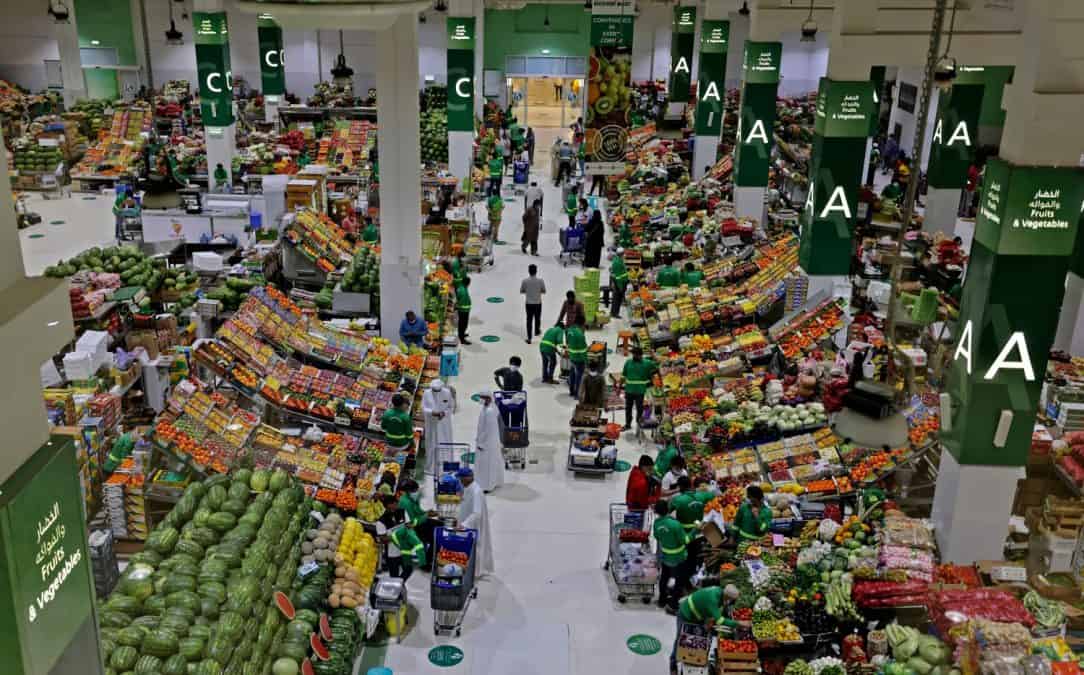 Dubai
The Dubai Consumer Price Index grew by 3.8 percent in September 2023 compared to the 3.6 percent increase in September 2022. This was the highest growth rate for Dubai's CPI in the past six months.
The significant rise in Dubai's CPI was primarily due to an increase in the food and beverages group, which saw a 4.0 percent uptick in September 2023. Additionally, the costs for the housing, electricity, and gas group grew by 6.1 percent year-over-year during the month.
In Dubai, only three out of the twelve Consumer Price Index (CPI) subgroups recorded year-over-year (y-o-y) decreases during September 2023. However, key subgroups saw growth; notably, the education group increased by 3.4 percent, hotels & restaurants by 3.0 percent, and furniture & household goods by 7.4 percent.
Month-on-month, Dubai's CPI index declined by 0.6 percent in September 2023. Notably, the transportation and recreation & culture subgroups fell by 7.9 percent and 2.6 percent, respectively, leading to a second consecutive month of overall decline. Marginal month-on-month growth from larger, weighted groups like the food and beverages group (+0.3 percent) and housing, water, electricity, and gas (+0.5 percent) was insufficient to offset the overall dip.
Qatar
In Qatar, the inflation rate rose by 1.8 percent year-over-year in September 2023, marking its lowest increase since January 2022 and indicating a downward trend in inflation. This trend was largely attributed to increased global food supplies, especially in the GCC following the Black Sea grain deal, which helped reduce food prices along with lower global energy costs.
For September 2023, Qatar's moderate inflation growth was driven by price increases in seven out of eleven CPI categories. The most notable increases were in the communication group, which rose by 15.6 percent year-over-year, followed by the education and recreation and culture groups, with increases of 3.2 percent and 2.4 percent, respectively.
Additionally, Qatar's food and beverages sub-index recorded a year-over-year increase for the third consecutive month at 2.2 percent. The country's General Consumer Price Index reached 106.94 points in September 2023, resulting in a month-over-month uptick of 1.2 percent over August 2023. This increase was mainly driven by a 6.0 percent month-over-month rise in the recreation and culture group and a 1.7 percent increase in the housing, water, electricity, and gas group.
Kuwait
The latest reading of the Kuwait Consumer Price Index for September 2023 showed a year-over-year (y-o-y) increase of 3.7 percent. This increase was primarily led by growth in two of the largest weighted subgroups: a 7.1 percent increase in the clothing and footwear index and a 5.7 percent rise in the food & beverages price index.
Inflation in the housing services group, the largest weighted group, experienced a 3.1 percent y-o-y increase during the month. The education inflation group's prices remained stable, recording only a marginal uptick of 0.7 percent y-o-y in September 2023.
In comparison, inflation in the transport group, which has an index weight of 7.5 percent, witnessed a 2.7 percent y-o-y and a 0.4 percent month-over-month (m-o-m) increase in September 2023. This was primarily due to the rising prices of operating personal transport equipment.
Regarding monthly price movements, the food and beverage group recorded a 0.4 percent increase, attributed to the rising prices of fish and seafood, milk, and frozen dried fruits. Similarly, the healthcare segment saw a m-o-m growth of 0.6 percent, driven by increases in both outpatient and hospital services during the month.