Auto exports to the Gulf Cooperation Council (GCC) countries are likely to suffer for more than a year due to a shortage of semiconductor chips, which has resulted in losses of $110 billion to global automakers.
GCC automobile importers will have to deal with an estimated net production loss of 3.9 million vehicles globally.
A car needs around 1400 chips, and more in the case of electric vehicles. In the given scenario, if the GCC automobile market performs well, it surely will delay the imports of such cars. 
In line with its customer-first policy, the Toyota Middle East said that it would continue to do its best to avoid any inconvenience to those who have been waiting for their vehicles, a report said.
Water intensive industry
Manufacturing semiconductors itself is a water-intensive industry as semiconductors are built in layers on silicon wafers into integrated circuits (also called microchips). After each one of several dozen layers of semiconductors are added to a silicon wafer, it must be rinsed with huge amounts of water. 
A great deal of this water is Ultra-Pure Water (UPW), which is thousands of times purer than drinking water. Water is so clean that it is regarded as an industrial solvent. To make 1,000 gallons of UPW, it takes roughly 1,400 -1,600 gallons of municipal water.
Creating an integrated circuit on a 30cm wafer requires 1,500 gallons of UPW. A large fabrication facility (Fab) that processes 40,000 wafers a month, needs up to 4.8 million gallons of water per day, which is equal to the water consumption of a city of 60,000 people per year.
Japan's Renesas plant, which produces almost one-third of the chips used in cars around the world, was damaged by a fire, while some chip manufacturing units stopped functioning due to winter storms. Taiwan, which has been one of the major producers of these components, witnessed severe drought last year affecting its production. 
Besides, a spurt in demand for electronic goods and also cutting down the production due to COVID-19 were said to be other reasons for the shortage of the chips.
Smartphone production
Besides the automobile sector, e-gadgets, the smartphone and video gaming industries were impacted by the shortage.
In a statement in July, Apple's CEO Tim Cook said that the global chip shortage that has affected iMacs and iPads and it will soon impact the iPhone production, signaling a slow revenue growth. 
"The shortages are not in high-powered processors that Apple manufactures for its devices but chips for everyday functions like powering mobile displays and decoding audio," Cook said.
In an investor call, he said that the chips affected by the shortages are made with older technology, but they were still necessary as supporting parts to manufacture the iPhone. 
It may be recalled that Apple has informed its investors in Q1 of 2021 that the chip shortage could result in sales being held back by $3bn-4bn. 
According to a report by Gartner, the demand for smartphones remained subdued in the pandemic hit 2020 and the sales have declined by 12.5 percent. 
While the smartphone industry was hoping to make up for the losses this year as governments opened their economies and global smartphones increased by 26 percent in Q1 of 2021, they are now faced with a shortage of chips.
Lasting impact on GCC region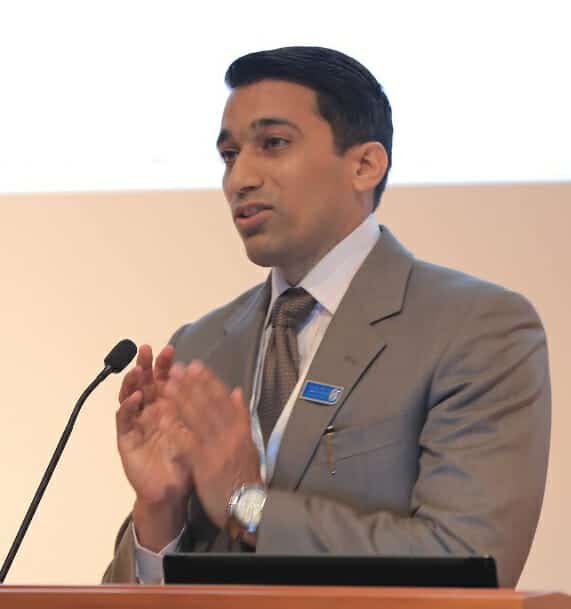 According to Dr Muhammad Khurram Khan, Professor of Cybersecurity, King Saud University in Saudi Arabia, and Founder & CEO of the US-based Global Foundation for Cyber Studies & Research, the shortage and supply chain disruption of semiconductors would have a lasting impact on the GCC market as the region has been witnessing an unparalleled digital transformation and industrialization. 
"The GCC is a tech-savvy region and people use the latest and state-of-the-art technologies, which all use microelectronics and semiconductor chips. If the gadgets and consumer electronics manufacturers won't be able to have a regular supply chain as ever before, then it may spike the prices of their products and could eventually decline sales and usage," he said.
Saudi Arabia has recently unveiled the first locally developed smart chip that could be used in military, civil, and commercial products. "This is indeed a landmark step as part of the Kingdom's ambitious Vision 2030 that aims at transforming the country into a knowledge-based economy," he said. 
According to him, global semiconductor manufacturing is currently concentrated with a very limited number of producers, which is concerning and needs global attention to have a balance production and supply chain. 
Here it opens the door to opportunities for the GCC to take steps in building their indigenous capability in chip design, R&D, and production. The GCC countries could give incentives to global chip manufacturers to come to the region for joint ventures and set up their R&D and manufacturing units, he said. 
"Local manufacturing of semiconductors would not only reduce foreign dependence, but also flexibly meet the regional consumption demands, stimulate the economic indicators, and generate employment opportunities for sustainable growth and competitiveness," he said.
Khan added that most GCC countries aim to improve the volumes and quality standards of locally made goods and grow their export market's value. 
"The high-tech industry is a clear area of opportunity for establishing international industry hubs, with the additional upside of attracting talent and investment from overseas."
Fewer auto loans
Saudi banks made fewer auto loans in Q2 of 2021 as the sector struggled with a lack of supply due to a global shortage of semiconductors, according to a local report.
Banks in the Kingdom lent $4.14bn to consumers to buy vehicles in the three months to the end of June.
This was down 0.5 percent in the past year and 1.9 percent lower than the previous quarter, data from the Saudi Central Bank (SAMA) revealed.
The decline was caused by a semiconductor chip shortage, Umar Khan, general manager of sales at Kia Motors Saudi Arabia, told a local English daily. "There is demand for about 5,000 cars over the next five months, but all we can get is 1,500."
Auto loans by finance companies, which make up a larger share of vehicle financing in Saudi Arabia than banks, fell 9.5 percent in the first quarter, according to SAMA.