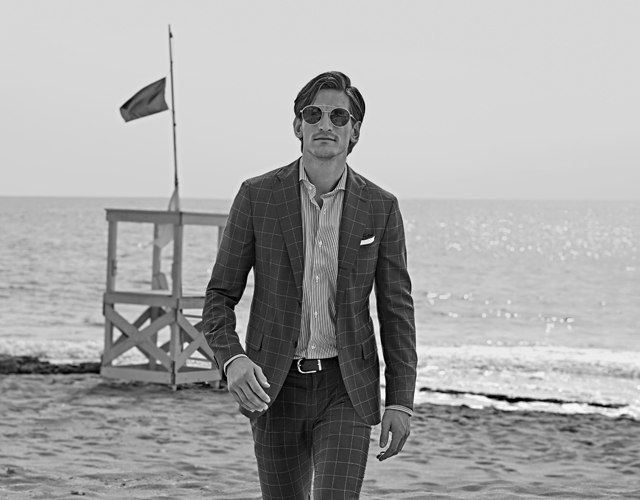 The truly stylish man knows the simple truth, quality is everything. Whether in the competitive corporate world or entertaining, he needs very little, as long as it's the best he can find.
Men are very well catered for in today's world of cutting-edge clothing and accessories. Gone are the days that an unlimited bank balance was the key to dressing sharp, for now the retail landscape offers a huge array of stylish looks and ready-to-wear pieces at a fraction of the price of designer suits. Or you can ask around and find a skilled tailor who can create the best silhouette for your body shape. One thing to keep in mind? A suit is an investment that will pay you dividends for years. Never shy away from quality and price, because you will reap your rewards ten-fold over its lifetime.
READ: The importance of a work-life balance
Some of our favorite 'Gentlemen looks' are outfits paired with strong accessories. Choose charcoal grey, navy blue or black single-breasted suits and team them with a pair of characteristic brogues, in tan or black for an immaculate day-to-night panache. Finish the look with heritage cuff links as an understated touch to any shirt. A tie and pocket square are the male equivalent of women's jewellery. Like jewellery, they say a great deal about who you are, so be playful with color, pattern and texture.
READ: Dress how you seek to be addressed
Now, onto male grooming. The art of a fresh cut and a close shave are part of the essentials. A quality barber set and cologne are imperative for every Gentleman: he knows that grooming is a fundamental aspect of an impeccable presentation. How does he complete the outfit? A leather tote for all that he needs to carry during his busy life.