DUBAI: Sheikh Mohammed bin Rashid, Vice President, Prime Minister and Ruler of Dubai, on Saturday announced several new ministers.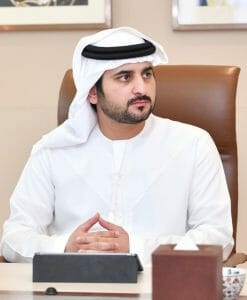 Sheikh Maktoum bin Mohammed was appointed as Deputy Prime Minister and Minister of Finance
Mohammed bin Hadi Al Husseini was made Minister of State for Financial Affairs, succeeding Obaid Al Tayer, whom he thanked and appreciated for service and dedication.
Abdullah bin Sultan bin Awad Al Nuaimi was named Minister of Justice, while Dr Abdurahman Al Awar was named Minister of Human Resources and Emiratisation.
Abdullah Al Ketbi was made Minister for the Affairs of the Federal Supreme Council.
Mariam Al Mheiri was made Minister of Climate Change and Environment and also continue in her responsibility as Minister of State for Food Security.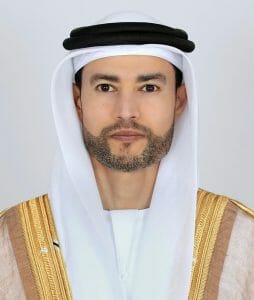 Sheikh Mohammed said: "With the new formation, we announce a new strategy for the work of the federal government for the next 50 years."
He said the new strategy comes with the government's previous plan, UAE Vision 2021, through which the emirates has achieved all its goals in the past 10 years.
"Today the UAE is a global leader in 100 development indicators and a regional leader in 470 government, economic and technical indicators. And we are entering the next 50 [years] with different global ambitions," he said.
He added that the government work "will be led by major transformative projects and not just long-term strategic plans" and the coming cycles of change will be "flexible and fast (between six months to two years), unlike the previous strategic cycles which used to last five to 10 years.
The full UAE cabinet includes:
Sheikh Mohammed bin Rashid – Prime Minister and Minister of Defence
Sheikh Maktoum bin Mohammed – Deputy Prime Minister and Minister of Finance
Sheikh Saif bin Zayed – Deputy Prime Minister and Minister of Interior

Abdullah bin Sultan bin Awad Al Nuaimi, Minister of Justice

Sheikh Mansour bin Zayed – Deputy Prime Minister and Minister of Presidential Affairs

Sheikh Abdullah bin Zayed – Minister of Foreign Affairs and International Cooperation
Sheikh Nahyan bin Mubarak – Minister of Tolerance and Coexistence

Dr Abdulrahman Al Awar, Minister of Human Resources and Emiratization

Mohammad Al Gergawi – Minister of Cabinet Affairs

Abdul Rahman Al Owais – Minister of Health and Prevention and Minister of State for Federal National Council Affairs
Mohamed Al Hussaini – Minister of State for Financial Affairs
Reem Al Hashimy – Minister of State for International Cooperation
Suhail Al Mazrouei – Minister of Energy and Infrastructure
Dr Sultan Al Jaber – Minister of Industry and Advanced Technology
Hussain Al Hammadi – Minister of Education
Mohammed Al Bawardi – Minister of State for Defence Affairs
Noura Al Kaabi – Minister of Culture and Youth
Jameela Al Muhairi – Minister of State for Public Education
Hessa Buhumaid – Minister of Community Development
Abdulla Al Marri – Minister of Economy
Mariam Al Mheiri – Minister of Climate Change and Environment
Dr Abdurahman Al Awar – Minister of Human Resources & Emiratisation
Abdullah Al Nuaimi – Minister of Justice
Abdullah Al Ketbi – Minister for the Affairs of the Federal Supreme Council
Sheikh Shakhbout bin Nahyan – Minister of State
Dr Maitha Al Shamsi – Minister of State
Ahmad Belhoul – Minister of State for Entrepreneurship & SMEs
Thani Al Zeyoudi – Minister of State for Foreign Trade

Mariam Al Mheiri, Minister of Climate Change and Environment

Ohood Al Roumi – Minister of State for Government Development and Future

Shamma Al Mazrui – Minister of State for Youth
Sarah Al Amiri – Minister of State for Advanced Technology
Omar Al Olama – Minister of State for Artificial Intelligence, Digital Economy and Remote Work Applications
Ahmed Al Sayegh – Minister of State
Khalifa Al Marar – Minister of State
Hamad Al Shamsi – Minister of State